Oversea Supply Chain
Experience of Importing Products
We have long year experience of Chinese casting metal business more than 15 years.
In initial stage, it was started with receiving of Chinese trainee to our company. At the same moment, we also cooperated with Chinese casting iron company as a partner in China. We provided our knowledge and advanced control system of production to the partner company and its quality has improved.

According to this partnership, we can import their product on behalf of you. We also provide after support about products quality and stability of supply.

We would like to propose new option for your procurement of casting iron products. If you have any concern about your procurement, especially cost based problem for general casting iron product, please contact us without any hesitation.
QUALITY
〇Production supported with Japanese technology and quality control.
〇Technical Staff of GOIDOU INDUSTRY continuously visit Chinese Partner factory to provide guidance for production control.
〇Quick communication regarding quality issue.
STABILITY
We have many options to prevent various risk related international trade such as keeping mold in Japan.
Example of supply importing products from China
Importing Process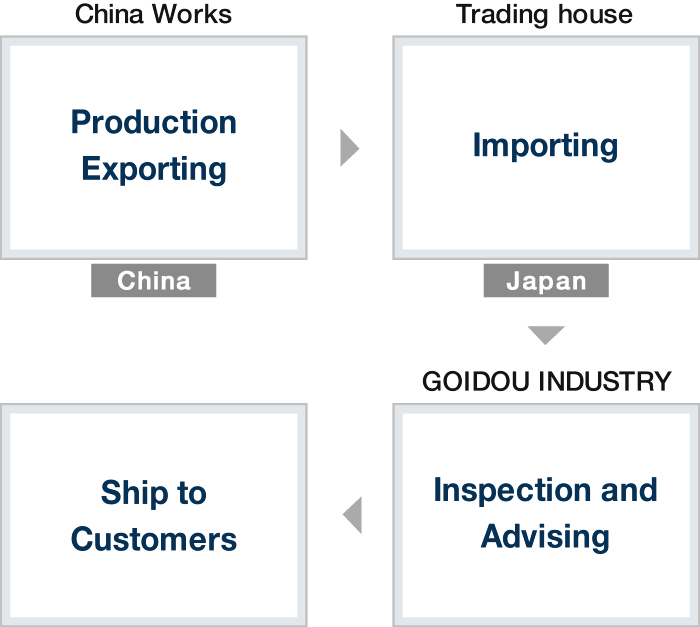 Production Process in China